Manufacturer – Active Directory Consolidation
Founded in the early 1900s, our customer is one of the world's leading multinational companies with brands sold in over 200 markets. They have manufacturing facilities in more than 40 countries and employs around 55,000 people in the world.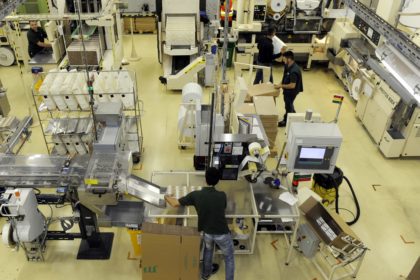 Challenges
The company hired Itergy to consolidate user identities from 80 Microsoft Active Directory (AD) domains into one single Active Directory Domain, without any interruption in service.
The challenge was that Microsoft Office 365 Cloud mailboxes were associated with multiple identities in these Active Directories. Consolidations typically takes time and causes considerable interruptions.
Solutions and Benefits
In order to drive efficiencies, Itergy proposed a self-service portal supported by extensive programming code that allowed users to log on and indicate when they were ready to migrate to the new system, and then the accounts would be migrated using an automated process. In this way, disruptions to the end users were limited to roughly five minutes. The exceptional aspect to the consolidation was that more than 38,000 users went through this consolidation.
The cost of this AD migration was dramatically lower than it would have been for a standard migration. The latter could have cost upwards of $2 million. Instead, the cost was in the hundreds of thousands. The customer will also benefit from the cost savings associated with removing infrastructure related to more than 80 Active Directory domains. In addition, the customer will realize significant savings in support by reducing the complexity of its IT environment, and now it has an identity platform, which can be leveraged to deploy more cloud services.