ELTE – Office 365 Migration
ELTE is a Toronto-based, high end, home furnishings retailer with both private and major corporate clients like the Ritz Carlton Hotel. The retailer's vision, to bring unique home furnishings items to Canada from around the world, has remained intact through a fourth generation of family management. They have been honoured as Retailer of the Year in both Canada and The United States. ELTE prides itself upon providing excellent customer service to its clients. Much of the day-to-day communication with clients takes place via email and requires the inclusion of large files.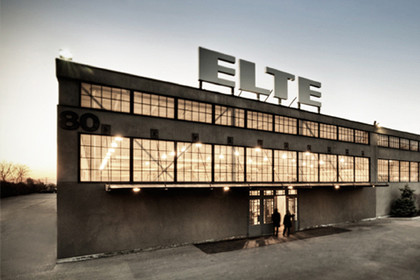 Challenges
ELTE was facing multiple issues with its outdated email solution, which were impacting their employees' ability to collaborate with each other and communicate with clients. Their main objective was to move to an email environment that supported features that we didn't have with our old system, such as the ability to schedule resources for meetings, support larger file sizes and multiple attachments, and obtain a centralized corporate directory.
Solutions and Benefits
Castle worked with Itergy, a Microsoft Gold Partner, to determine the right solution for ELTE. Microsoft Office 365, an online service which unites familiar Microsoft Office applications with email, calendaring, collaboration, and communication solutions, was an ideal fit for uptime reliability, resource tracking, and cost reduction.
The Itergy team, led by Solution Architect Rami Wehbe, created a detailed strategy and migration plan for moving ELTE users from the legacy on-premise email system to Microsoft Office 365 without impacting their daily work. As part of the strategy, the Itergy team leveraged the "out of the box" Microsoft Office 365 IMAP migration tool to reduce the cost of the migration. Itergy did a staged move that minimized the impact of the migration and allowed for individual training. The result was a cost effective migration that was transparent to the end user.
With Office 365, ELTE has achieved its goals of delivering reliable email that meets users' needs, improved insight into the availability of people and resources, and cost savings.  Now, employees no longer waste time sending multiple emails to customers to accommodate attachments, and customer satisfaction has increased as a result. Employees are also saving time that was previously spent managing and deleting old emails to avoid losing access when they exceeded their limit. Castle estimates that employees have improved email productivity by 50%.