Rio Tinto – Active Directory Managed Services
Rio Tinto is one of the world's leading mining and exploration companies. Their major products are aluminum, copper, diamonds, thermal and metallurgical coal, uranium, gold, industrial minerals (borax, titanium dioxide and salt) and iron ore. With 71,000 people working in more than 40 countries across six continents managing security and directory services becomes a huge challenge.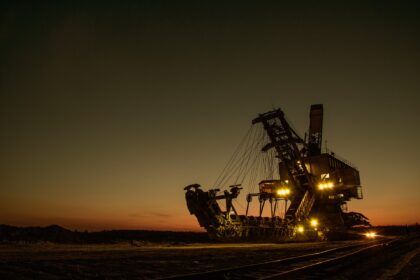 Challenges
In 2003, Rio Tinto was challenged to improve the stability and security of Microsoft® Active Directory® (AD) globally. External AD knowledge and technical expertise were required to achieve this goal. It would be a challenge for Rio Tinto to find a directory services management solution capable of meeting their rigorous service level agreements at a reasonable cost.
Solutions and Benefits
Itergy had a solid reputation in this niche market and was chosen to assist Rio Tinto in defining their AD needs and to develop the necessary metrics to minimize the risk of operational disruptions. Itergy developed an Active Directory managed service based upon service levels and began supporting AD in "project mode". The Itergy Active Directory Managed Service (ADMS) evolved to the present day service; with worldwide coverage, built upon service level agreements and providing 24/7 expert support. Proactive management of Rio Tinto's AD and Identity Management infrastructure has resulted in a more stable, consistent and secure platform. Because of the scalability of the solution, Itergy has also been able to efficiently deliver several large integration and divestiture projects. Itergy supported the integration of Alcan into Rio Tinto and has also been responsible for developing the architecture and delivering on the integration of other key security technologies. Working with Rio Tinto, Itergy helped improve the architecture and design of AD and implemented more stringent security and management standards. This Active Directory managed service has reduced the risk of operational disruption and optimized Rio Tinto's AD performance. It has also resulted in a more consistent and secure model. By utilizing ITIL-based management methods, Itergy provides a solution that regularly monitors the state of AD and proactively identifies potential threats. It also integrates with Rio Tinto's ITIL-based Service Model. As a result of this solution, Rio Tinto has realized benefits including a reduction in the number of incidents, better deployment of anti-virus software, regular maintenance, better security and lower training costs.