CDSBEO – App-V Virtualization
Spanning 12,364 square kilometers and serving 15,000 students, the Catholic District School Board of Eastern Ontario (CDSBEO) found it challenging to efficiently manage PCs across 50 schools. Distance was a constant issue: technicians spent up to an hour driving to each school for application repairs, which delayed resolutions and kept the IT department from completing other tasks. The board sought a streamlined desktop management process. With help from Microsoft® Gold Certified Partner Itergy – Wolfbridge TSS, CDESBEO implemented Microsoft Application Virtualization. Now applications are housed on a central server and presented in a virtualized environment on PCs. This helped enhance application availability and saved time and money.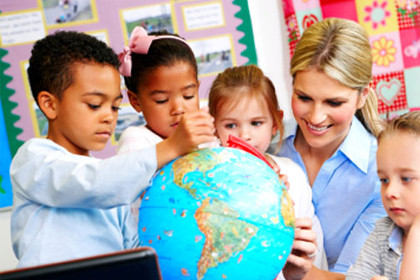 Challenges
With the school board's district occupying an area that spans 12,365 square kilometers, sheer distance was a challenge for the IT department. The board strategically stations its seven IT staff members around the region to provide quick, efficient technology services to schools and board offices that employ 850 teachers and 400 support staff. Despite this, the IT department felt stretched, particularly with respect to PC management. Technicians found it difficult to keep lab and classroom computers up to date with the latest application enhancements and security improvements. Doing so required driving to each school to install software and verify performance – a time consuming process.
Complicating matters were the numerous applications the school board was running. With as many as 105 programs for various classes, applications running on the same PC sometimes interfered with one another, causing performance issues. Identifying and solving the problems required, even more, time from the IT department.
Solutions and Benefits
After researching various options CDSBEO selected Microsoft® Application Virtualization to support its PC management enhancements.  An integral part of the Microsoft Desktop Optimization Pack (MDOP), Application Virtualization turns Windows®-based applications into centrally managed virtual services that can be delivered to any workstation or portable computer across an organization.
Applications are assigned to users via Active Directory®, an application directory that provides central authentication and authorization services for Windows-based computers. Active Directory also allows administrators to easily assign policies, deploy software and apply critical updates. When users login to their PCs they instantly receive the latest version of the application streamed to their desktop from a centralized server. Applications are installed locally in a virtual cache so users get the capabilities of a rich powerful desktop with full offline access to the applications.
Microsoft Application Virtualization has simplified software deployment, enhanced application availability, and provided time and cost savings, allowing for better resource allocation and improved software asset tracking capabilities.