Wajax – Integration of 100+ sites with SharePoint
Since 1858, Wajax has been serving major Canadian industries as one of the nation's leading industrial products and services providers. Wajax operates more than 100 branches across Canada and represents a wide range of leading worldwide manufacturers.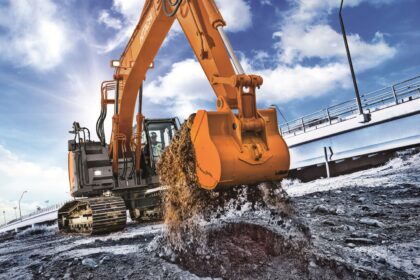 Challenges
Integrating disparate organizations, and ensuring everyone has the information they need, is difficult in an environment of departmental servers and shared drives. To bring together over 2800 Wajax employees, spread over more than 100 sites in the second-largest country in the world, Marketing developed a plan for a company-wide intranet that would allow employees to locate the people they need to contact quickly and the information relevant to their role, as well as give them a greater feeling of being part of a dynamic and cohesive whole. And this, of course, meant it had to be in both official languages of English and French.
Daniel Tobias, Director of Project Management and Information Systems at Wajax, was responsible for meeting the goals defined by Marketing. His mandate was to deliver an intranet similar in look and feel to the corporate website, incorporating private sites for functional teams such as IT, HR, Operations and Sales for internal information-sharing; a public site where content from these teams could be easily shared with everyone; and a stellar user experience enabling employees to easily find what and who they were looking for, to customize their own "homepage" with their most frequently visited sites and sources of information most relevant to their roles, and to be kept up to date with company news.
Having previously worked with Itergy, Daniel was familiar with both their level of knowledge and their approach. In the summer of 2018, Itergy carried out a JumpStart, a discovery and planning engagement that resulted in an understanding of the current state, a shared vision on where to go, and a roadmap on how to get there. In January 2019, the project began.
Solutions and Benefits
Employees who log on to the Intranet now land on their customized page, presented in their language of choice. It gives them quick access to their favourite sites: for example, a sales representative might see Sales, IT and HR, as well as the sites specific to their region and branch, and all thanks to Itergy's MyApps personalization add-in. It also shows them updates on performance and customer-service level indicators from Marketing, IT tips and changes, and key information regarding the pandemic, for example. This information is easily pushed to them by the relevant departments, and employees can even set up automatic alerts for every time an update, such as a new version of a financial report, becomes available. When employees want more specific information, a powerful search function sifts through all available Wajax content to locate what they need.
Additionally, a project team's members can now easily access and work together on documents, thanks to the integration of SharePoint and Teams. A department can also easily incorporate relevant data, thanks to the integration of their team site with other systems. For example, business intelligence dashboards show real-time data from the ERP system. A connection to the HRM system simplifies vacation management. Integration with the service-desk software makes self-help more available.