UCDSB – Office 365 Managed Services
Located in Eastern Ontario, UCDSB covers over 12,000 square kilometers and is one of the largest public boards in the province from a geographical perspective. The 4,300 staff are dedicated to servicing the needs of 28,000 students at 86 different schools.
Under the leadership of Jim Guerin, manager of information technology systems, a relatively small but dedicated IT team works hard to support and maintain existing systems while also seeking out and learning new technologies that will provide the best possible experience for administrators, staff, and students.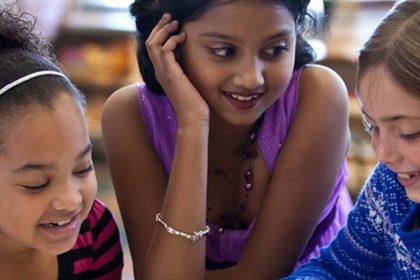 Challenges
UCDSB views technology as a critical enabler. It is driven by the need to continually deliver innovation and value to the organization. It was in that light that Jim and his team took on the task of introducing O365 into the environment. O365 offered UCDSB the promise of a powerful, cloud-based collaboration and communication platform. To fully realize the platform's benefits and meet the expectations of the user community, the team would have to address the following challenges:
Integrating the new O365 technology into their existing environment would be complex.
The Upper Canada IT team had limited capacity and skills to complete it on their own.
The new technology could deliver a more proactive and preventive maintenance environment, but enabling this was new to the IT team, and they wanted to ensure that they took advantage of every feature.
Solutions and Benefits
After considering all the options, Jim decided that partnering up was the best option to get access to a team of experts with a deep set of skills, expertise, and proven methodologies. Itergy had just launched its Office 365 Managed Service for Education offering. This was exactly what UCDSB needed, as it provided:
Proactive monitoring. Itergy has the tools and processes to monitor and manage a client's environment and identify potential risks before the organization is impacted.
Skilled delivery resources. Itergy's team of technical experts is available when needed.
A committed service level agreement.
To effectively move to UDSCB to its Office 365 MS for Education, Itergy followed a specific methodology that consisted of mapping client requirements to a service catalog, on boarding, initialization, service transition, infrastructure transition and operation transition.
With the addition of Itergy's Office 365 Managed Service, UCDSB has been able to realize a range of benefits:
Strategic use of resources and talent. Itergy's service freed up IT resources to focus on finding ways to reduce the administrative effort required of teachers, resulting in more time available to teach.
Issue prevention. Included with Itergy's service is access to tools and analysis that help UCDSB deliver effective communication, uptime, and performance to its users. This aspect of the service is proactive and helps UCDSB avoid issues before they happen.
Speedy resolution. With Itergy's help, UCDSB has been able to reduce the number of issues and time to resolve.
Positive community feedback. With tools like the family portal where parents, students and teachers can share important event, Parents too are reporting that they can see the benefits that come from an IT team that is now free to deliver value-added services.