Productivity and Collaborations Solutions
Business Process Automation for Manufacturing
Does this sound all too familiar?
Bottlenecks and rework loops slow you down and cost you throughout the entire product life cycle.
Integrating your plant control systems with a growing number of enterprise applications is complex.
Customers always ask you to produce faster and cheaper and with the highest customer service expectations.
The Manufacturing Reality
We understand how challenged and even frustrated you can be having to manage the exponential complexity of the supply chain. Especially now with some employees working from home and others trying to keep things running in geographically dispersed factories. How can you keep people that are already feeling overworked be engaged and productive?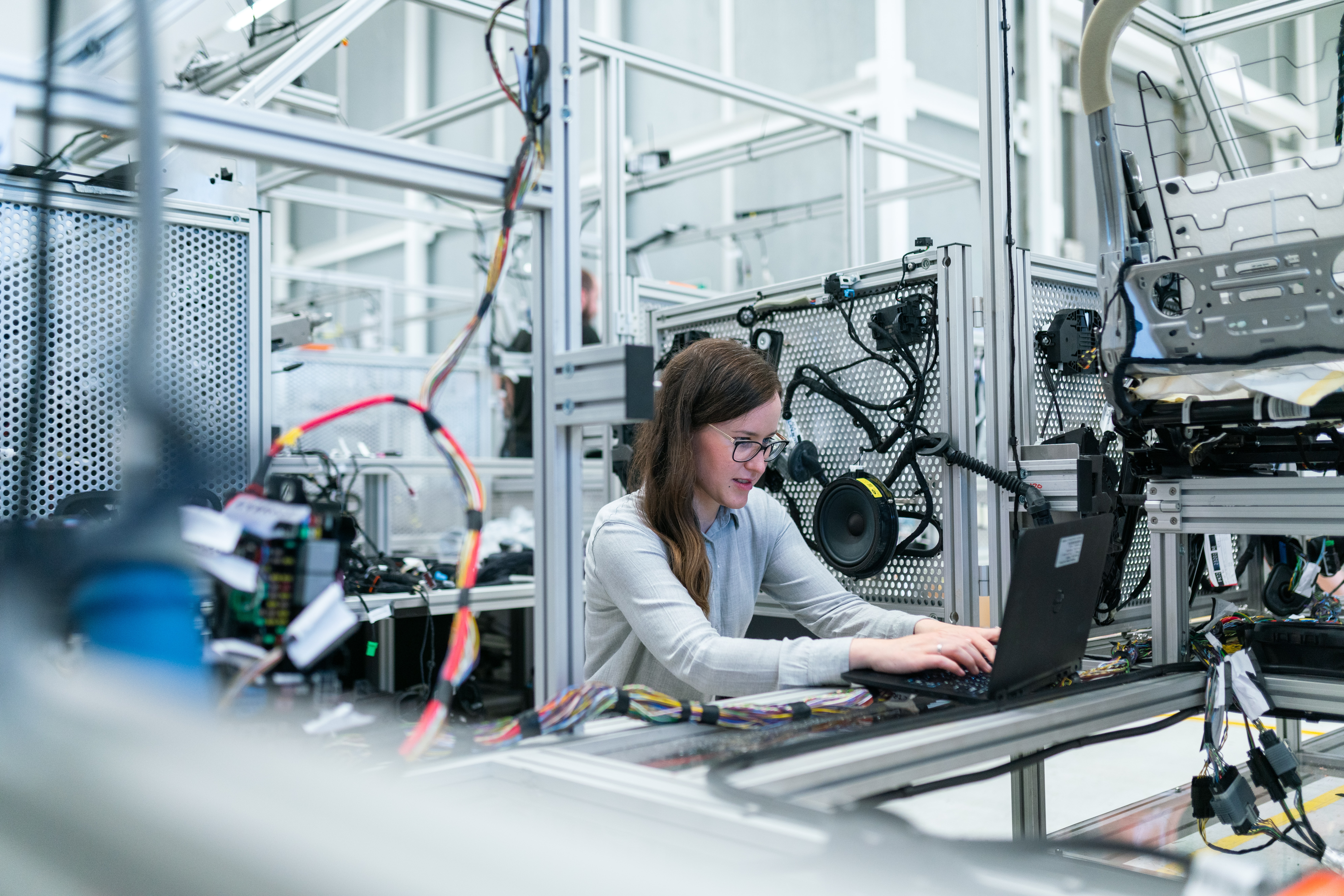 What if you could streamline your processes and become more efficient and productive?
Well, that's what we help you do.
We help companies like yours create a connected manufacturing environment. Best of all, we do it by leveraging the Microsoft tools you already own, such as Power Automate, Power BI, Logic Apps and Power Apps.
When workflows are automated across silos, you eliminate waste and increase motivation, because employees get more done faster, with fewer errors and without all the hassle. It's a win-win.

Gain greater visibility into your end-to-end value chain.

Scale your environment based on your business needs.

Standardize processes for better control and reliability.
Ways BPA Can Help Your Manufacturing Company
Enable better and secure collaboration between your hybrid workforce by automating review and approval processes for key activities such as product design, creating a new security measure, or production scheduling.
Create workflows that instantly notify your frontline workers or team members of important information such as changes in design , new quantities to produce, or a new client specification .
Pinpoint bottlenecks, reduce rework loops and automatically send reminders/requests when deadlines are not met.
Improve your customer experience by sending them notifications, quotes, invoices, requests for approvals/signatures, and manage their inquiries including redirecting them to the right departments, all automatically.
Reduce important and costly quantities of paper forms.
Facilitate procurement by automating processes such as purchase & requisitions and orders, contract review and approvals, and payment approval and processing.
Maintain a better audit trail for your regulatory compliance to ensure the products you create are safe, up to regulations, and following the right protocols.
Ensure that your first line workers have centralized access to the latest safety measures with the right notifications based on level of importance.
Automatically manage the end-to-end dossiers for injured workers.
Our Approach
With our jumpstart assessment, Itergy can get you started down the road of BPA in as little at 7 days for as low as $10 000 depending on your business needs. Our assessment includes:
Process mapping
Solution design
BPA strategy, including the road map and implementation plan
Get a free consultation today with one of our experts.
Itergy has great expertise. They're very knowledgeable about the backend and are solutions oriented. Their troubleshooting methods mean they always recommend the right approach.

Daniel Tobias, Director, Project Management and Information Systems, Wajax
Insights
***Gartner, 'Predicts 2021: Infrastructure Operations and Cloud Management', Federico De Silva, Roger Williams, Dan Wilson, Josh Chessman, Chris Matchett, Manjunath Bhat, October 09, 2020