Productivity and Collaborations Solutions
Business Process Automation
Does this sound all too familiar?
Wasting time doing low-value repetitive manual tasks which can lead to mistakes.
Waiting on a colleague who just does not deliver on time and ends up passing the ball with three other people
Trying to keep up with the mind-blowing quantity of applications brought on with digital transformation.
Trying to juggle your company data across all these applications.
Although digital transformation promises productivity and efficiency, it brings a whole new set of complexity and these scenarios are still common challenges that can be irritating and even unmotivating for your employees.
Even more so now that they need to collaborate almost constantly virtually and have lost most of the value of real human interactions. What can you do to help them stop wasting precious time and feel engaged and empowered?
Help Your Employees Work Better, Not Harder
What if you could free up your team from all the boring, annoying, and repetitive tasks that previously required human touch so they can do what they were really hired to do?
What if we told you that you could do this by simply unleashing the power of applications you already own?
Well, that's what we're all about. Itergy helps your overworked and stressed teams get things done faster with less frustration by connecting your people, data, and technologies.
Our approach is to analyze the way you work and uncover broken manual processes that can easily be automated with the Microsoft technologies you already own.
Ask yourself: Is there a better way to do this?
Every time you're doing a task that you feel you shouldn't be doing, it's an indication that you can benefit from business process automation (BPA).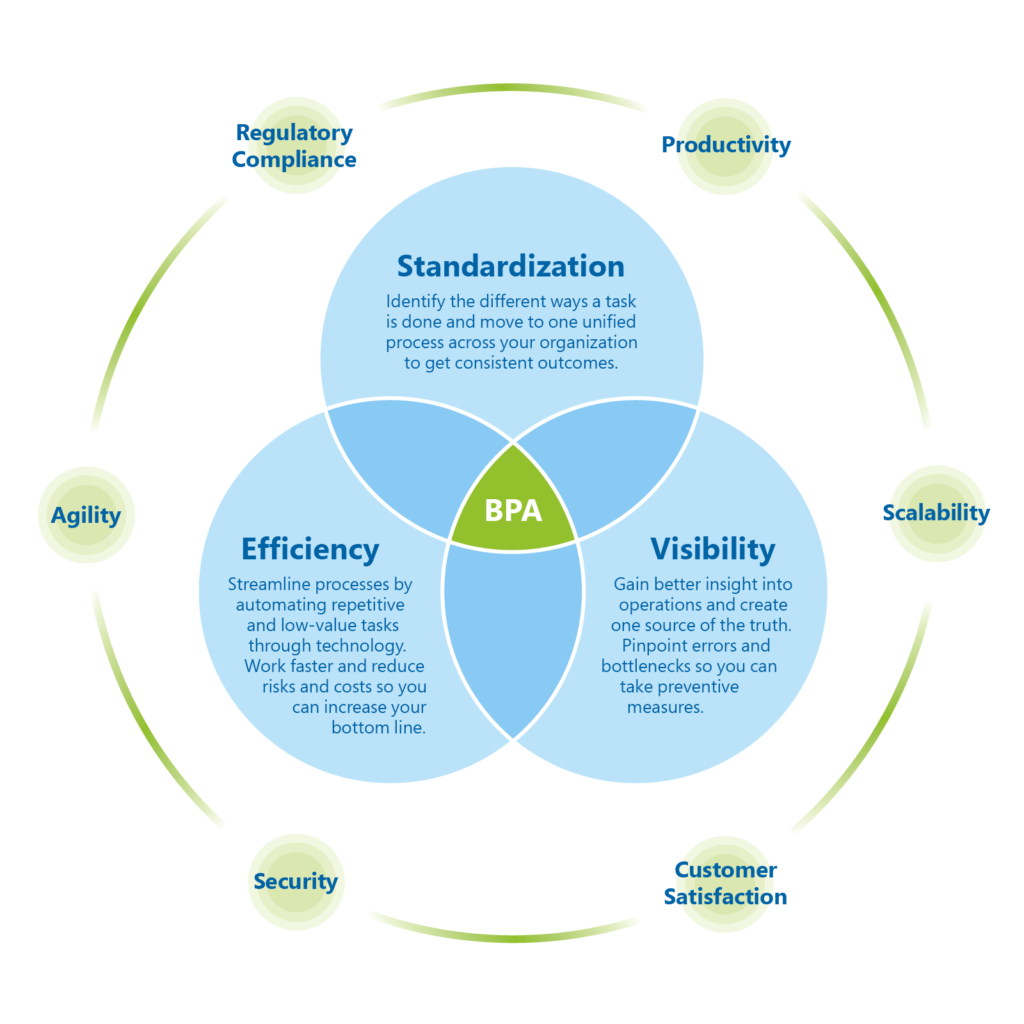 Power Automate Drives Business Transformation
Learn how businesses reduced development costs and increased overall efficiency using Power Automate in this commissioned Total Economic Impact™ study.
Save time
$1.41 M
worker time savings over 3 years
Save money
199%
ROI over 3 years, after applying a 50 percent productivity capture
Reduce risk
27.4%
reduced errors due to increased automation
Results are for a composite organization based on interviewed customers.
The Total Economic Impact™ of Power Automate, a commissioned study conducted by Forrester Consulting, April 2020.
Our Approach
With our «Jumpstart» assessment, Itergy can get you started down the road of BPA in as little at 7 days for as low as $10 000 depending on your business needs. Our assessment includes:
Process mapping
Solution design
BPA strategy, including the road map and implementation plan
Take full advantage of the powerful Microsoft technologies you already own.
Our goal is to build your solution by maximizing the investments you've already made. We leverage the Microsoft 365 and Azure platforms to automate key processes based on your unique business needs. By building our solution on a combination of Microsoft technologies, we enable your organization and end users to automate all aspects of a workflow process, including integration with other systems.
The Microsoft Apps for BPA

Power Apps

Azure Logic Apps

Power Automate

Power BI

Teams

SharePoint

Power Agents
Our «Jumpstart» Methodology
If you work with us, here is what you can expect:

Industries
Business Process Automation for Manufacturing
Business Process Automation for Manufacturing
Business Process Automation for Manufacturing
Business Process Automation for Manufacturing
Learn more
Learn more
Get a free consultation today with one of our experts.
Itergy knows what they're talking about, they know what's possible, they know what the limitations are. Pairing the Microsoft roadmap with a team that understands it and can adapt to it is very valuable."

Alan Zych, Director, Mobile and Web Applications, Flynn Group of Companies
Some of the Processes You Can Automate
Document revisions and approvals
Help desk tickets and IT support
Reporting across multiple applications
Order-to-bill processes
Regulatory Compliance
Procurement-to-payment processes
Quote-to-sale processes
Data aggregation and migration from multiple source
Automated customer support
Employee onboarding and offboarding
User rights provisioning
Email and push notifications
Use Cases
Real life problems solved with business process automation.
Before
Every first of the month, Justine present and shares a report with key stakeholders.
To create the report, Justine manually collects and transfers data across client and internal applications and platforms and gathers information from colleagues in different departments. This repetitive task is very time consuming, prone to human error and dependent on various parties' participation.
When Justine shares the report externally or with other departments, she needs to filter it manually so that it contains only the pertinent sections for each audience.
Justine wishes she could focus on what she was hired to do, not on wasting time sorting through multiple disparate data sources.
After
Every month, to create her report, Justine combines the capabilities of Microsoft Power Apps, Power BI and Power Automate to access real-time reporting. Data is automatically retrieved and updated reducing the risk of error.
Justine does not rely on other people for information. This task is no longer repetitive, prone to human error, or time consuming.
The Power BI reports are interactive, so if Justine needs to modify them, she can do so easily.
Justine can set viewing rights for specific audiences. Reports can be shared automatically via email on specific dates or viewed in real-time.
With the automation, Justine does not only save time and hassle for herself, but for all the employees previously implicated in this task.
Before
Chin regularly collaborates with Alyssa and Abdul to help him complete projects.
They manage content with SharePoint and share the final versions via their team site.
They communicate individually through teams. Chin assigns and manages tasks via email. For example, when a task is completed, Chin, Alyssa and Abdul manually send a group email.
Chin sometimes forgets to follow up with Alyssa and Abdul to make sure they are working on their assigned tasks.
Chin feels annoyed and discouraged when Alyssa and Abdul shift blame. For example, Alyssa sends an email that says, "I emailed Abdul but didn't get a response, so I'm still waiting." Abdul responds, "Alyssa sent me incomplete information. I replied to her, but she hasn't replied back." Finally, Alyssa says, "I asked Abdul to do this but he delegated it to his colleague Richard, and Richard hasn't done it."
Chin is often frustrated that Alyssa's and Abdul's work is not up to his standards. They have their own way of working and their own priorities.
The work isn't centralized, resulting in bottlenecks and a high margin for error.
After
Chin, Alyssa and Abdul collaborate on projects using a team site. All the project information is centralized and easy to find, and the team can chat in real time on the application.
When Chin assigns a task to Alyssa or Abdul, a message is sent automatically to either of them to approve the task.
Chin sets a reminder to be automatically sent to himself and Abdul or Alyssa to remind each of them about their tasks.
Alyssa and Abdul use the team site to communicate and be accountable, relieving Chin's annoyance and discouragement. If Alyssa needs Abdul's approval on something, she simply clicks a button: A form is created, and a message is sent automatically to alert Abdul and to advise Chin that approval is on the way. If Abdul is out of the office, an automatic transfer of the task is sent to his colleague Richard so he can approve the task, and then a notification is sent to all involved parties.
When a task is approved, it is automatically marked as complete, and all the information is shared with the right people in real time.
Because the application automates all information and creates forms, everyone works from the same specific standards and with the same priorities, which reduces the risk of errors and inconsistencies.
Before
Amina works on multiple projects with multiple people across multiple departments, including in her own department, marketing.
Amina uses Microsoft Teams to communicate with her peers, share company data, take notes, and work on projects. She is a member of 15 different team sites and can create new one whenever she needs.
When she creates a new team site, new security risks, such as unprotected access to company data, get introduced into the company's network.
If hundreds of Amina's peers also create new team sites and channels, the security and surface attack risks increase exponentially, meaning loss of control is likely.
After
When Amina wants to create a Team site to collaborate with her peers, she fills out a form in a self-service system which follows a standardized and automated process. This process puts in place and approves the right permissions, and security barriers according to corporate policies.
This hides the complexity of the application and removes the need for employee training.
Amina can still create Team site when she needs to but with the added benefits of standardization, automation, and security.
The automation also decreases the burden on her IT administrators and lifecycle management of sites becomes much easier.
The automated process also allows for the systems to keep an audit trail of what was done and by who for regulatory compliance.
Before
Issa just started as a new hire with the company, inheriting all of Lena's responsibilities during her sick leave.
Because Lena's responsibilities are singular to her role, all knowledge of how to complete the tasks departed with her. Not only is she the only employee who knows how to do this job, but all the company data required for the work is divided across the enterprise applications.
With the help of his manager and IT, Issa located some important procedures and documents on the company's SharePoint. Still, he is left having to spend lots of time learning how things are done within his new company and role — and redoing some of the work he could not find or understand.
The ineffective transition process has hindered not just Issa's own performance, but the entire department's operations and the productivity of colleagues who depend on his work. For a while, the company even had to halt some activities that were essential to its success.
Issa is trying to stay positive in these frustrating circumstances, but he wishes that his new employer were able to provide him with the tools necessary for quicker onboarding and integration with the team.
After
Upon his arrival, Issa automatically received all the information needed to start performing the job, without having to track it down on his own.
Tasks that require no human touch — e.g., data entry, inbox management, automated responses and notifications, information forwarding, expenses and billing — are handled by technology rather than complicating Issa's job.
He found not only that company documents and data are well structured, but that sharing information among multiple platforms and employees is effortless thanks to trigger-based automations that varies according to different scenarios and task processes.
With all the information he needs just a click away, Issa can dive right into his role with less training and fewer hassles caused by low-value manual work. Empowered to contribute to his work environment, Issa is confident he made the right choice for both his and the company's future.
Insights